Disney's Palm Golf Course
During Summer 2013 Disney's Palm Golf Course was completely redesigned by Arnold Palmer Design Company. The extensive work included building entirely new green complexes, newly shaped tees, and a completely new bunker design that has modernized this historic golf course. The changes are significant and we're very excited about the renovations of this great golf course. This 18-hole championship course features shimmering lakes, tropical sands, palm trees and sloping greens. Disney's Palm Golf Course is rated 4 stars by Golf Digest and includes 9 holes with water hazards and 59 bunkers—providing plenty of challenges for novices and seasoned pros alike.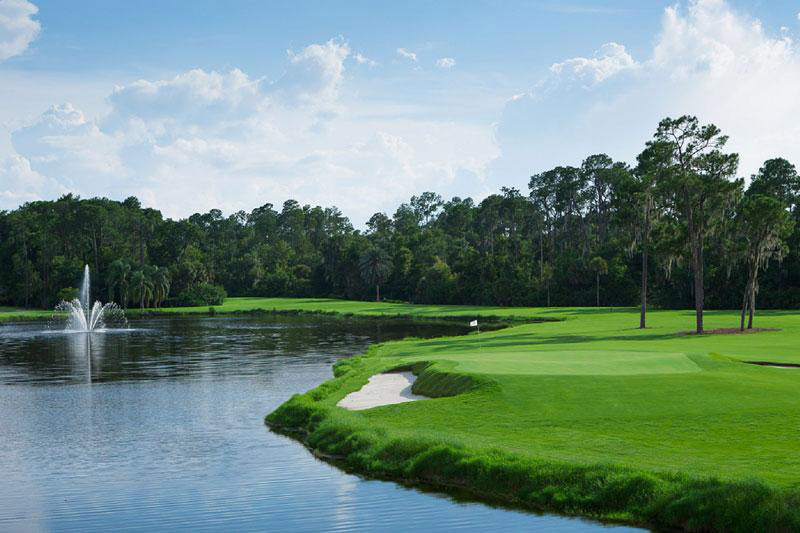 Disney's Magnolia Golf Course
Named for its majestic magnolia trees, this course features elevated tees, spacious greens and challenging water hazards. Wide fairways invite you to hit the ball and hit it long, but beware—11 of the 18 holes boast water hazards and 97 bunkers dot the landscape. All bunkers were renovated in Summer 2015, when extensive tree work and cart path repairs were also undertaken, resulting in the best golf course conditioning our guests have enjoyed in recent years. Certified by Audubon International as a Cooperative Wildlife Sanctuary and rated 4 stars by Golf Digest, Disney's Magnolia Golf Course represents a paradise for serious golfers, as well as a thrilling challenge for players at all levels.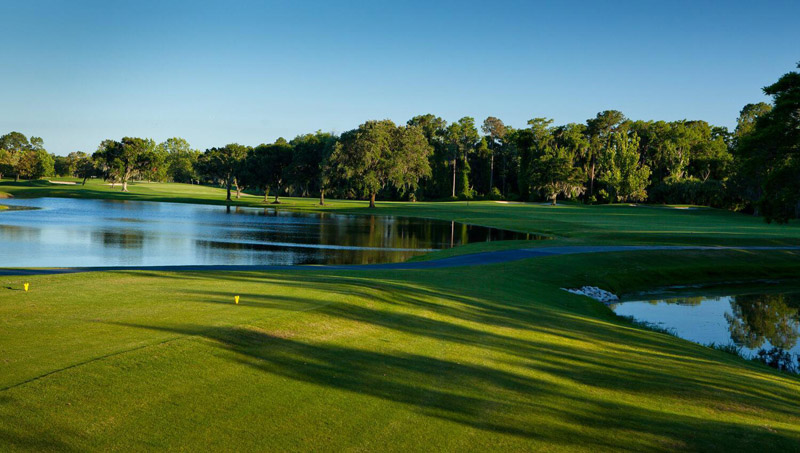 Disney's Lake Buena Vista Golf Course
Disney's Lake Buena Vista Golf Course has hosted the PGA Tour, the LPGA Tour and USGA events. Certified by Audubon International as a Cooperative Wildlife Sanctuary and rated an impressive 4 stars by Golf Digest, the 18-hole course was conceived by Joe Lee and most notably features elevated bunkered greens that put a premium on accurate approach shots. Test your skills and fortitude at the demanding 7th hole with its challenging island green